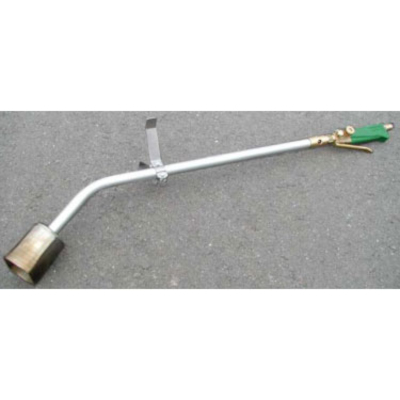 Propan-Handbrenner LB 120
Elektriskie rokas darbarīki (ISO 28 15 06)Elektriskie rokas darbarīki (ISO 28.15.06)Iekārtas un instrumenti lietošanai darbvietā (ISO 28 15)Iekārtas un instrumenti lietošanai darbvietā (ISO 28.15)
Ražotājs:
GRÜN GmbH Spezialmaschinenfabrik
Ievietošanas datums:
2011.05.16.
Pēdējais atjauninājums:
2014.01.24.
Datu bāze:
Rehadat (DE)
Apraksts (tulkot aprakstu latviešu valodā):
Welding torch / dry burner
feature: low noise, light weight, with armrest

Description:
The product selection and description of the ergonomic advantages was provided by the AG ergonomics BG Bau:
hand burners and for the heating and welding of bitumen sheeting similar work with high temperatures used.

This hand torch enables fatigue-free working due to low weight and good balancing of the burner head. The volume during the welding process is significantly reduced, depending on the gas pressure. The optional armrest offered diminishes especially when drying extra load

Features / Components:
- Type of gas: Propane / butane
- Propane silent burner LB120 with adjustable regulator 05-4 bar with SBS
- with 5m HD Hose / 10 m HP hose
- armrest

Technical Specifications:
Burner length: 900 mm
Operating pressure: max.
4 bar heating power: max. 120 kW
continuous sound:
- at 4 bar: 120 kW 84.8 dB (A)
- at 2 bar: 85 kW 81.2 dB (A)
- at 1.5 bar: 73 kW 79.8 dB ( A)

Options / Accessories:
- armrest and handle

Price (no guarantee):
The price is available on request from the manufacturer / distributor.

The translation of the content is performed by the external website Google™ Translate.
The service provides automated computer translations.
REHADAT assumes no reponsibility or liability for the complete accuracy of the content.

Links to further product details
Dokumenta oriģināls:
Rehadat (DE)
See if other related items are available: